Orpheum Theatre Seating Chart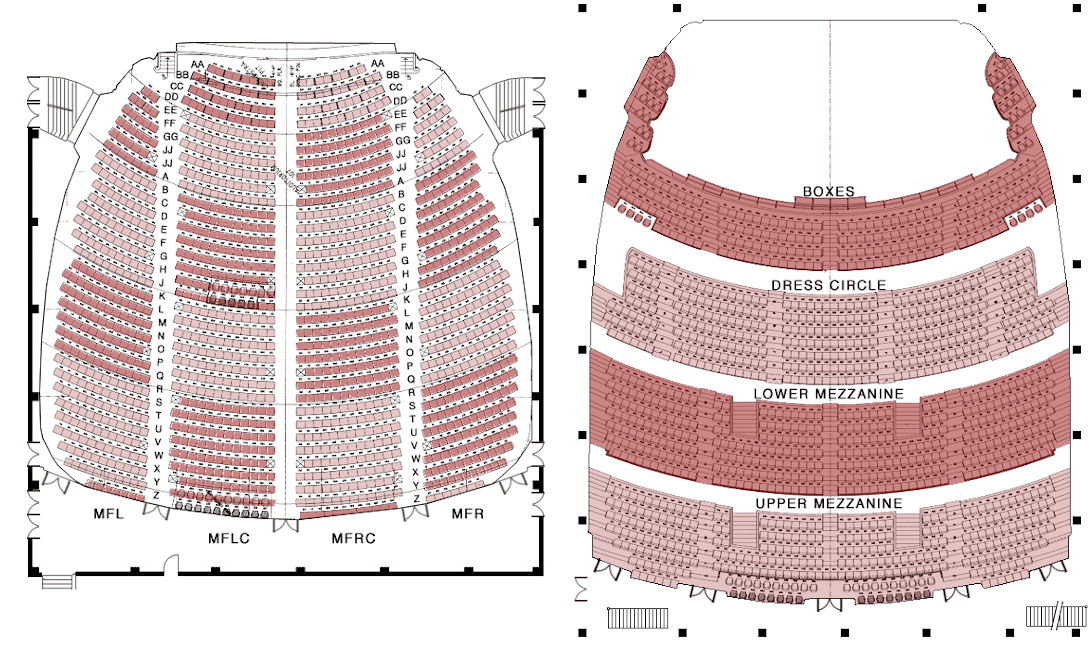 Orpheum Theatre offers seating for up to 2,650 attendees across five seating sections. The main floor seating space is the largest and sits beneath the Boxes, Dress Circle, and Upper and Lower Mezzanine sections. Standard seating is lush red-colored theater-style seating with flip-down seats, cushioning, and armrests.
Disabled or wheelchair seating can be made available. Please request ADA-seating when you order your ticket or call 712-279-4850 for help with selecting the right seats.
NOTE: Seating configuration may change based on the type of event. Always check the individual seating map when selecting your tickets.
Reserve the best seats today by purchasing your tickets while they last! Visit the Orpheum Theatre schedule to see all the upcoming events.
To view the ticket and refund policies please visit the ticket information page.